D3C is a place for conservative issues & ideas to be promoted while impacting government on all levels through conservative outreach and activism.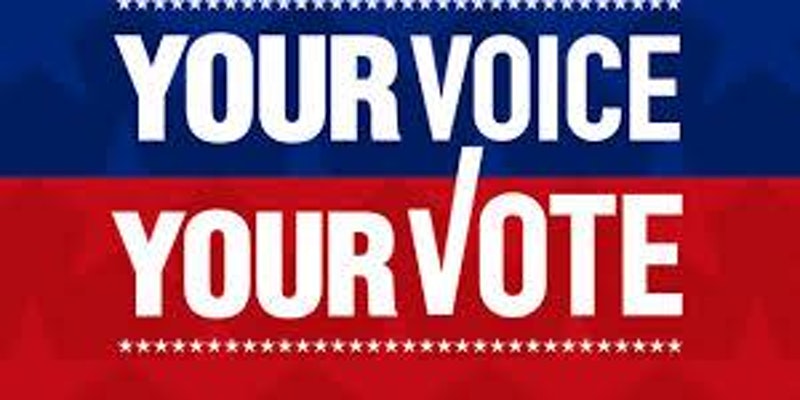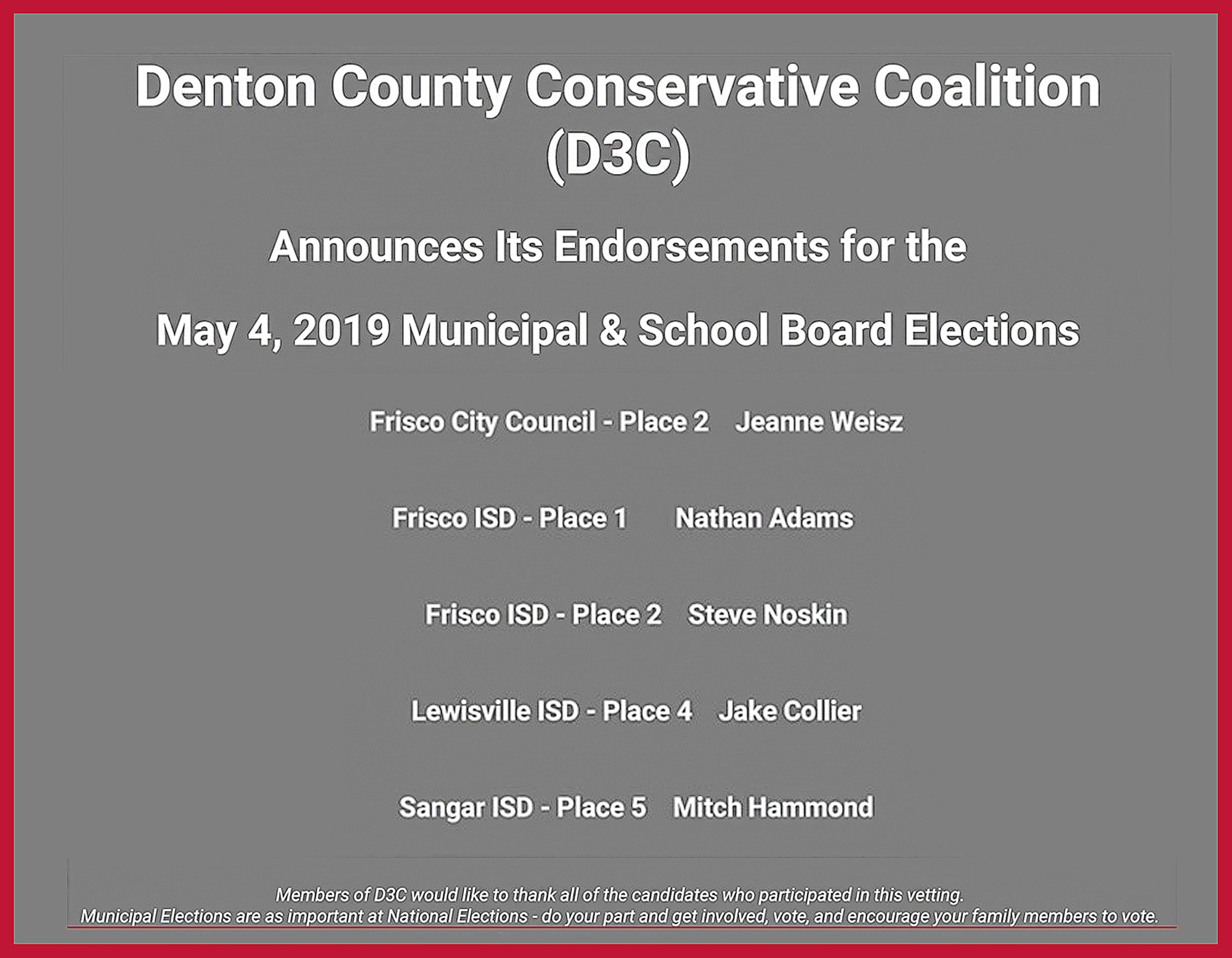 Dear D3C Members and D3C Friends, 
Due to circumstances beyond our control, the June 17th meeting is cancelled.   We are so sorry for this late notice.
We hope that you have a wonderful summer.   D3C will resume monthly meetings in late August.   We will send you details as we get closer to the next meeting.
We are looking forward to great speakers, lots of vetting and candidate information for you.  The primaries will be gearing up in September.
Warmly,
Denton County Conservative Coalition
p.s.  Our website has monthly details about upcoming meetings, and other important announcements.  Please check out the website when you get the chance.
https://dentoncountyconservativecoalition.com/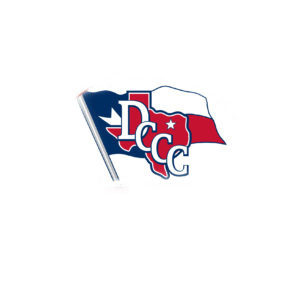 ---
---
D3C meets on the third Monday of each month year.  Check this site for updates.
Every effort will be made to vet candidates in local municipality, and school board elections.
Endorsements will only be published when 2/3rds of the members present have voted in favor of endorsement.
To join D3C, go to the   Membership Page 
Are you a registered voter?
If you are a new voter or a new resident in Denton County, you can register online by clicking => HERE